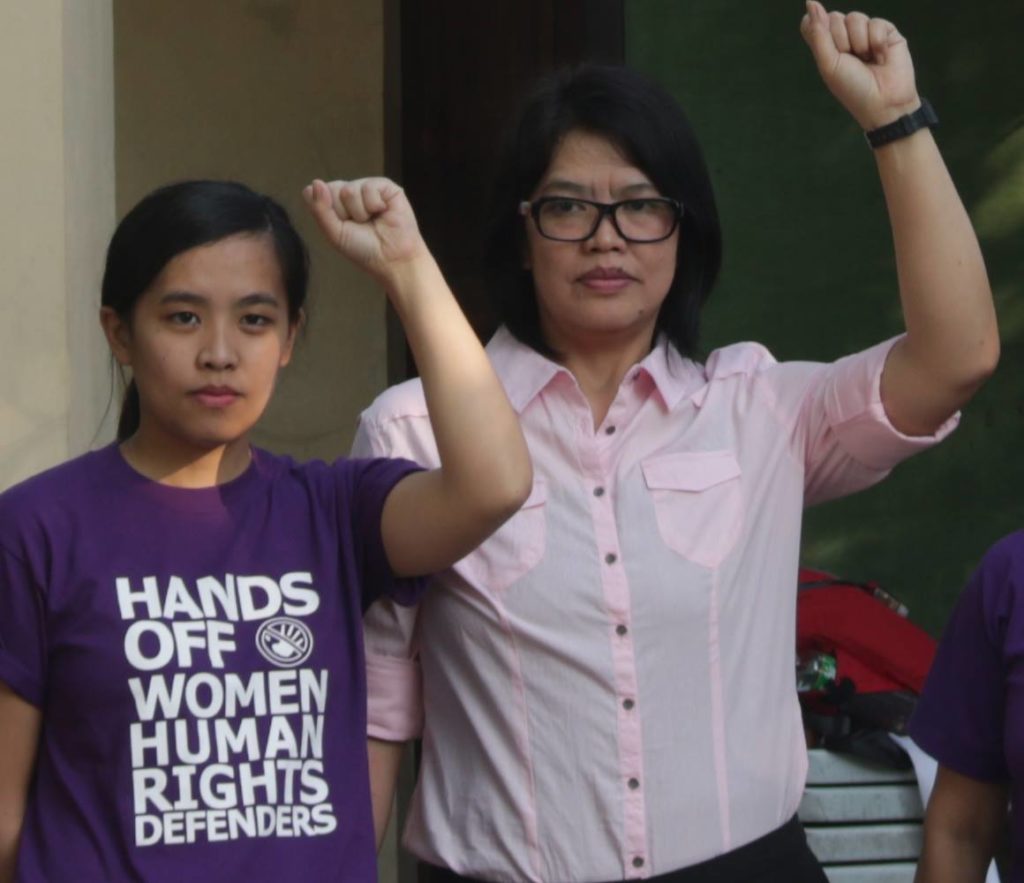 Rachel Mariano, the health program coordinator of the Community Health, Education, Services and Training in the Cordillera Region (CHESTCORE) which is the health unit of the Center for Development Programs in the Cordillera (CDPC),voluntarily submitted at the Regional Trial Court (RTC) in Tagudin, Ilocos Sur to face trumped-up charges on September 18, 2018. She is now incarcerated in the provincial jail in Bantay, Ilocos Sur.
She was joined by her family and the CDPC network organization from members of CHESTCORE, Cordillera Women's Education Action Research Center (CWEARC), Innabuyog, Cordillera Youth Center (CYC), Cordillera Human Rights Alliance (CHRA), and Cordillera Peoples Alliance (CPA). The group had a solidarity breakfast at the United Church of Christ in the Philippines (UCCP) in Sudipen before heading to Tagudin, Ilocos Sur RTC for submission.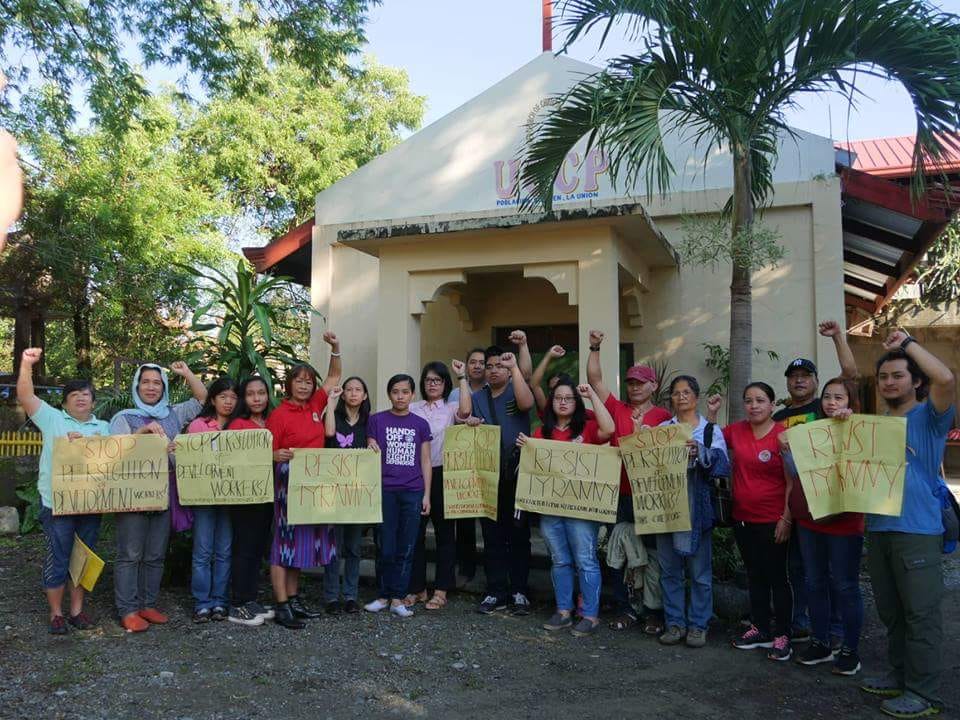 Members of the 81st
Infantry Batalion of the Philippine Army based in Ilocos Sur filed a case of
one count of murder, two counts of frustrated murder, and six counts of
attempted murder against Rachel, in an alleged encounter between the Philippine
Army and the New People's Army in Patiacan, Quirino, Ilocos Sur in October 15, 2017
where an AFP soldier was killed. All legal remedies were exhausted but failed
to relieve Rachel from imprisonment, including a petition submitted to the
Office of the President for the case to be reviewed.
Two more trumped-up
charges were filed against her together with 4 other women human rights
defender (Sarah Abellon,
Sherry Mae Soledad, Joanne Villanueva and Asia Gepte).
One case covers 4 counts of attempted and frustrated homicide related to an
alleged armed clash between the AFP and the New People's Army in Sigay, Ilocos
Sur on August 4, 2017 and the other case with 10 counts of attempted homicide related to another AFP-NPA
fire fight that occurred in Salcedo, Ilocos Sur on July 22, 2017. Rachel and her four colleagues voluntarily
submitted themselves and posted bail for the two cases granting them their
temporary freedom.
Rachel
is an indigenous Ibaloi and human rights defender working as the health program
desk coordinator of CHESTCORE since 2004. As a defender and an advocate in
asserting the rights of indigenous peoples to self-determination, ancestral
lands, and community based-health care system that benefits the people, the trump-up
charges against Rachel were clearly meant to silence her. It is a political
persecution to a development activist, a fighter for health as a human right. The
charges lodged against her are part of the Duterte administration's policy of
criminalizing political dissent, one manifestation of a tyrannical rule.
Rachel should be
subjected to a seven day isolation upon detention but this has been waived by
the court due to her medical condition. Rachel pleaded not guilty with the
charges against her during the arraignment on September 21, 2018.
*Photos grabbed from the Cordillera Human Rights Alliance (CHRA) Facebook Page
originally published September 22, 2018